GMS Platinum Award Winners Announced
2017 Global Media Summit Announces
Platinum Award Winners
April 27, 2017 – Dallas, TX. – Media professionals from across the world will gather May 4-6, 2017 for the annual Global Media Summit (GMS). The Summit will be held in Grapevine at the Gaylord Texan Resort Hotel and Convention Center, located at 1501 Gaylord Trail, Grapevine, Texas 76051.
One of the highlights of the Global Media Summit is the Platinum Awards Gala on Saturday night where the annual Platinum Awards recipients are announced. This year's honorees are filmmaker Phil Cooke, author and Women of Faith veteran, Thelma Wells, international filmmaker, Christóbal Krusen and best-selling author, Karol Ladd.
Phil Cooke
has produced media programming in nearly fifty countries around the world. Cooke was recently the Executive Producer of "Let Hope Rose-the Hillsong Movie" and was the Producer of "The Insanity of God," a feature documentary that was aired nationwide. Cooke has appeared on NBC, MSNBC, CNBC, CNN, Fox News, and his work has been profiled in the New York Times, Los Angeles Times, and The Wall Street Journal. Cooke is the author of three books. His book, One Big Thing: Discovering What You Were Born to Do," helps people find the great purpose and calling for their lives.
Thelma Wells, known as "Mama T" to most, has been featured in D Magazine, Southern Living, The Dallas Business Journal, The Dallas Morning News, Significant Living and many more publications and TV shows including Dr. Phil, The Joanie Show, Life Today and the 700 Club. Traveling to 20+ conferences a year as a speaker, she's sought after by corporations, women's groups and governmental entities. She was a part of the Women of Faith's Final LOVED tour, traveling to 18 cities and reaching a quarter of a million women. Her passion is to tell everyone that they can BEE their best in Christ. A mission she's carried out for 35 years.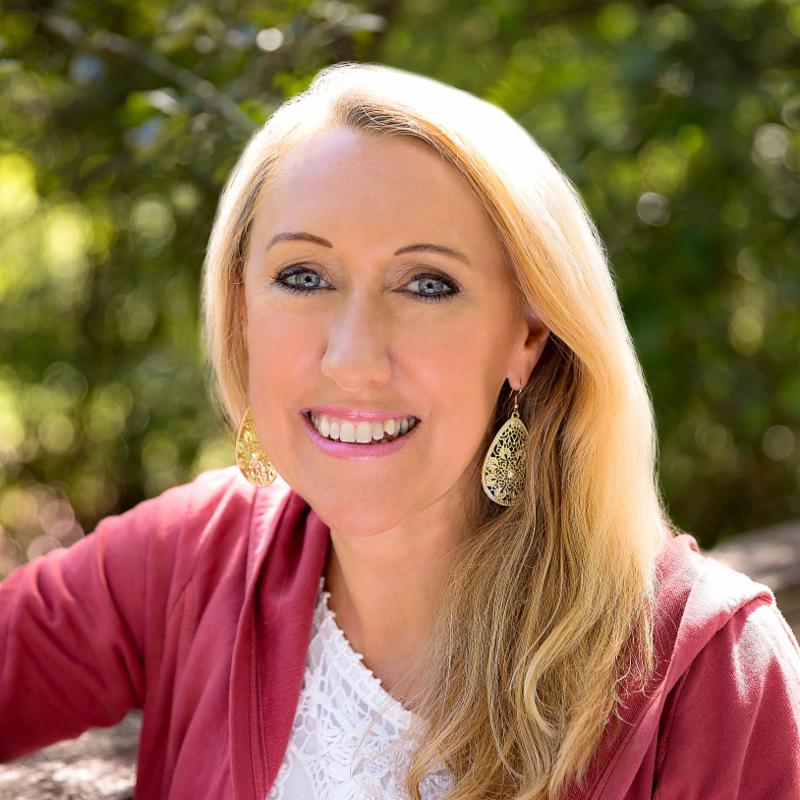 Karol Ladd, known as "the Positive Lady," inspires men and women around the world with a message of Biblical truth and lasting hope. Formerly a teacher, Karol is the best-selling author of over 35 books including Positive Leadership Principles, Thrive, Don't Simply Survive and The Power of a Positive Woman. Through her blogs, books and speaking, Karol communicates with a unique blend of joy, creativity and practical insights. A popular keynoter, she is also a frequent guest on radio and television. Karol is the founder and director of Engage Positive Parenting Initiative which reaches men and women in communities affected by poverty and adversity.
Cristóbal Krusen
 has worked as a film/television writer and director for 30 years, helming productions in more than twenty countries. He is best known for the films, Final Solution, More Than Dreams, Undaunted, and most recently, Sabina K. Working in multiple languages, Krusen is known for his poetic style and the ability to draw intimate performances from actors. Above all, he is a storyteller, who delights to engage his audience while addressing the deepest needs of the human heart.
The Global Media Summit, in its second year, is a collaboration uniting media professionals globally to impact our culture and the world. Prior to the Summit, the Christian Women in Media Association hosted eleven yearly national conferences. Anyone interested in registering for the 2017 Global Media Summit or purchasing a Platinum Awards Gala ticket or table should visit: 
www.gmssummit.com
About Global Media Summit
| | |
| --- | --- |
| | |
| Suellen Roberts | |
The Global Media Summit 2017 (GMS) provides a platform for media professionals to be empowered by God to move forward in the secular and Christian media arenas. Suellen Roberts the Founder & President of the Christian Women in Media Association and the International Partners plan to provide a premiere experience as people unite together.
GMS provides the opportunity for men and women to be inspired by talented musical artists and keynote speakers who are globally recognized for biblically based teaching. The outstanding seminar faculty will equip each attendee to go to the next level. The Global Media Summit 2017 will present and international program which will garner talent from around the world and present to the attendees a vision of what God is doing globally. Through this summit life-long relationships will be formed to unify Christians who are empowered to be a positive influence in our culture through media domestically and internationally.